×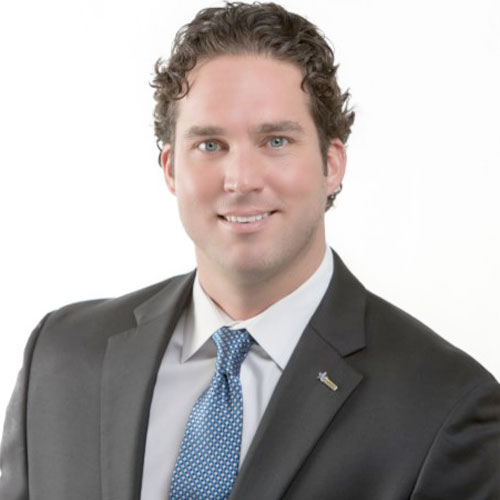 Jason Wells
Managing Broker/Owner
Jason Andrew Wells is a Lawton, Oklahoma native. Jason attended Furman University in Greenville, South Carolina, from whom he received dual college scholarships in football and soccer. He graduated from Furman in the year of 2000, with a B.A. degree. While in attendance at Furman University, Jason not only excelled in his academics, he also stood out in his collegiate activities in both soccer and football.
After college, Jason had a unique experience playing professional football in the Arena Football League and opportunities with multiple NFL football teams. His professional football career began in San Jose, California, where he beat out UCLA's All American kicker in training camp, from there he went on to play for the San Jose Saber Cats, the Orlando Predators, and the Dallas Desperados, with whom he spent three consecutive seasons with the Jerry Jones' Dallas Cowboys Arena Football League franchise, playing the position of placekicker.
Throughout his Arena Football League career, Jason was consistently amongst the top kickers in the Arena Football League, while also leading the league in percentage records. Jason still holds multiple AFL records. Jason was offered and accepted a job with the Robert Lynn Company, a commercial real estate firm in Dallas, Texas while in his last season with the Dallas Desperados.
After four years, Jason then decided to retire from professional football and returned to his hometown of Lawton, Oklahoma in 2004, in pursuit of commercial real estate opportunities. Jason teamed up with retired Oklahoma State Senator, Sam Helton to form a new partnership in Insight Commercial Real Estate Brokerage. Insight Commercial has quickly grown in its success, with hard work, loyalty and knowledge of the area.
Jason is currently a member in the CCIM (Certified Commercial Investment Member) candidacy program to obtain his CCIM designation, which is the most prestigious and highly respected designation in the commercial real estate industry. Additionally, Jason is a member of the ICSC (International Council of Shopping Centers) the worlds leading retail real estate association. Jason currently holds an Oklahoma brokers license and is also licensed in the state of Texas. His goals are to continually strive to make Insight Commercial the most knowledgeable and dominating real estate company in the region.
Previous and Current Boards & Committees
City of Lawton Parks & Recreation
YMCA
Great Plains Improvement Foundation
Notable Sales
City of Lawton land sale of 28 acres for $2.5 million for Carmike IMAX and restaurant/retail development
Ryan's Steakhouse
U-Haul
Panera Bread
Hollywood Video
Comanche Nation Enterprises
Elliott Electric
Jack in the Box
Candlewood Suites
Altus, OK Shopping Center $2million
Platt College 30,000sf building
Save-A-Lot Grocery Store 22,080sf
Aubrey Chevrolet Dealership
Lanestone 72 Units Multifamily
Copper Ridge 64 Units Multifamily 2.1million
Bank of America
Bank of Commerce
Notable Leases
56,000sf Serco, Inc.
5,000sf Verizon Wireless
2,200sf Papa Johns
65,000sf CGI Build to suit
11,000sf Hibachi Grille & Sushi
28,000sf Freedom Stores, Inc.
20,000sf Raytheon Company
5,000sf Anytime Fitness
40,000sf USA Discounters
Marco's Pizza
Starbucks
Wing Stop
Rib Crib Restaurants
Home Zone
GNC
Billy Sims BBQ
Navy Federal Credit Union
Jimmy's Egg
45,000sf Raytheon Defense Contract
Five Guys Burgers
Jimmy John's Sandwiches
Eyemart Express
Orange Leaf Yogurt
Red Wing Boots
Raising Cane's Chicken Fingers
Platt College
Staples
Hamra Plaza
×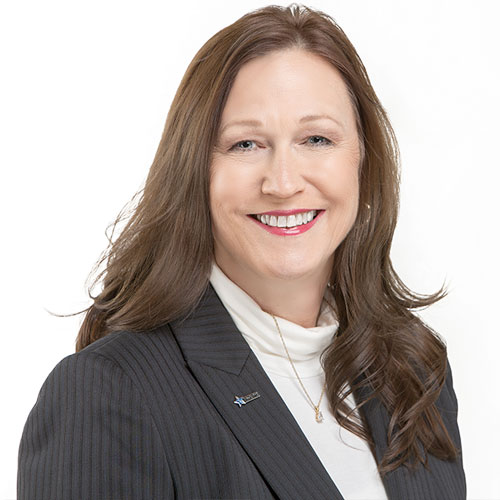 Nena Hardy
Broker Associate/Office & Property Manager
Raised on Twin Oaks Golf Course in Duncan, Oklahoma, Nena learned at a very young age to love land that grows into a very prosperous business. Her parents had a vision and built the course in 1961 which she started helping at the young age of 6 while learning a very strong work ethic. She graduated Marlow High School in 1974 and shortly thereafter obtained her Insurance and Investment Licenses after moving to Texas in 1982. She established 4 separate insurance office locations under 2 corporations as well as producing personally in insurance sales. Throughout her insurance career she pursued numerous hours of higher education including becoming an adjunct teacher for the Successful Money Management course at a Junior College. Nena volunteered within the insurance association and served on numerous committees on a local, state and national level, attending several hearings with the Senate in Washington, DC. She also wrote a weekly financial column for the Corpus Christi Caller Times for several years. Nena loves animals, especially Arabian horses, which she has trained, shown and cared for over many years. She was blessed with a trip of a life time by her mother to accompany her on an African Safari where they visited 5 countries in South Africa over a month. She is also an avid diver and has been on numerous dive trips all over the world. Nena has 3 children, 8 grandchildren and 4 great grandchildren which she loves to spend quality time with. She also loves teaching them to ride horses and enjoys the beaches on their vacations together. In June of 2006 after returning to Oklahoma, her home state, she received her Oklahoma Real Estate License as a Sales Associate. She worked several years in the residential area but always knew her love was in the commercial area of real estate. Nena came to Insight in September of 2012 where she found her ever growing niche in property management. Since then, she has also obtained her Brokers Associate License. With her versatile personality, organizational skills, financial background and many well learned life lessons, she has become a sought-after property manager for Insight. Her dedication to knowledge, growth and the prosperity of Southwestern Oklahoma keeps her committed to your commercial real estate needs.
×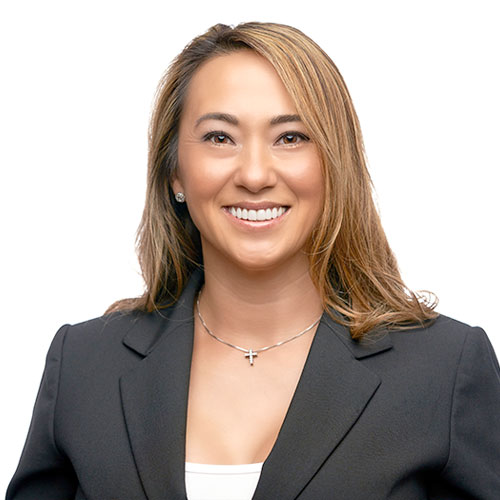 Melissa Busse
Sales Associate
Born in South Korea, Melissa Busse relocated to Lawton, OK with her military family almost 30 years ago. She attended high school in Lawton and would later go on to attend Western Oklahoma State College. Melissa, known as Mimi to friends and colleagues, has always had a knack for hard work and entrepreneurship. This began at an early age when she would assist her mother in tailoring soldiers' uniforms for their family-owned business. Melissa has successfully developed and managed multiple business ventures throughout her professional career. No dream is too big, and no challenge is too great. Melissa's entrepreneurial spirit has inspired her to open four childcare learning facilities in Lawton. She also owns and operates a bakery business; Bakery and Co. These ventures have given her the unique perspective and ability to connect with business owners on a personal level. Melissa found her true passion for real estate through the process of buying and flipping homes with her husband, Ryan. Together they have renovated and sold over 20 properties. Melissa states "I strive to further improve the economic and commercial growth of our community and my clients. My ability to quickly assess a commercial property helps me create a vision for the future transformation of your business." Melissa is currently a member of the Oklahoma Childcare Association and has served on several state committees. In her free time, Melissa enjoys spending time with her husband and their two well-behaved dogs, Marilynn and Presley.
×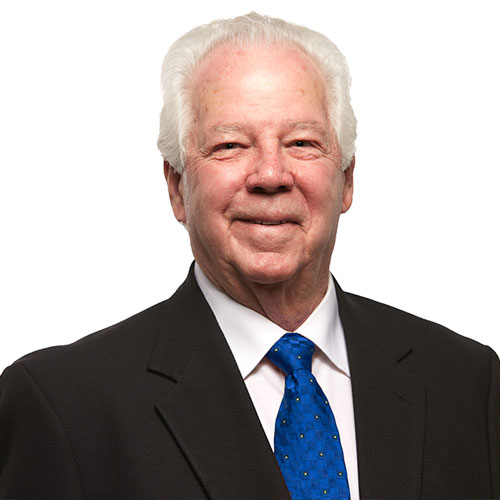 Bill D. Stamps
Sales Associate
Bill is a long-time resident of Lawton, Ok. Born in Duncan, OK his family moved to Lawton where he attended Lawton Public Schools and graduated from Lawton High school.
Athletics have always been a way of life, with golf being his favorite hobby. Bill grew up being the son of a football coach and later entered the family sporting goods industry. Bill attended Cameron University, then worked with his father in the local sporting goods retail/wholesale until moving on to a Civil Service position for 9 years as a computer analyst.
Bill and Sharon have 2 children, 5 grandchildren and 5 great grandchildren. Bill's passion to return to Lawton is what drew him back into retail sporting goods. He opened his first retail store in Lawton, Bill's Score Board, and he chose to establish a 2nd location in Wichita Falls, Tx. a few years later. The family operation of this business continued for 26 years.
Bill decided to enter real estate with Park Jones Realty of Lawton in 2013. Bill received the award, ROOKIE OF THE YEAR and went on to produce over a million-dollars in production each year. Bill made the transition to Insight Commercial Real Estate as he wanted to focus on commercial transactions.
×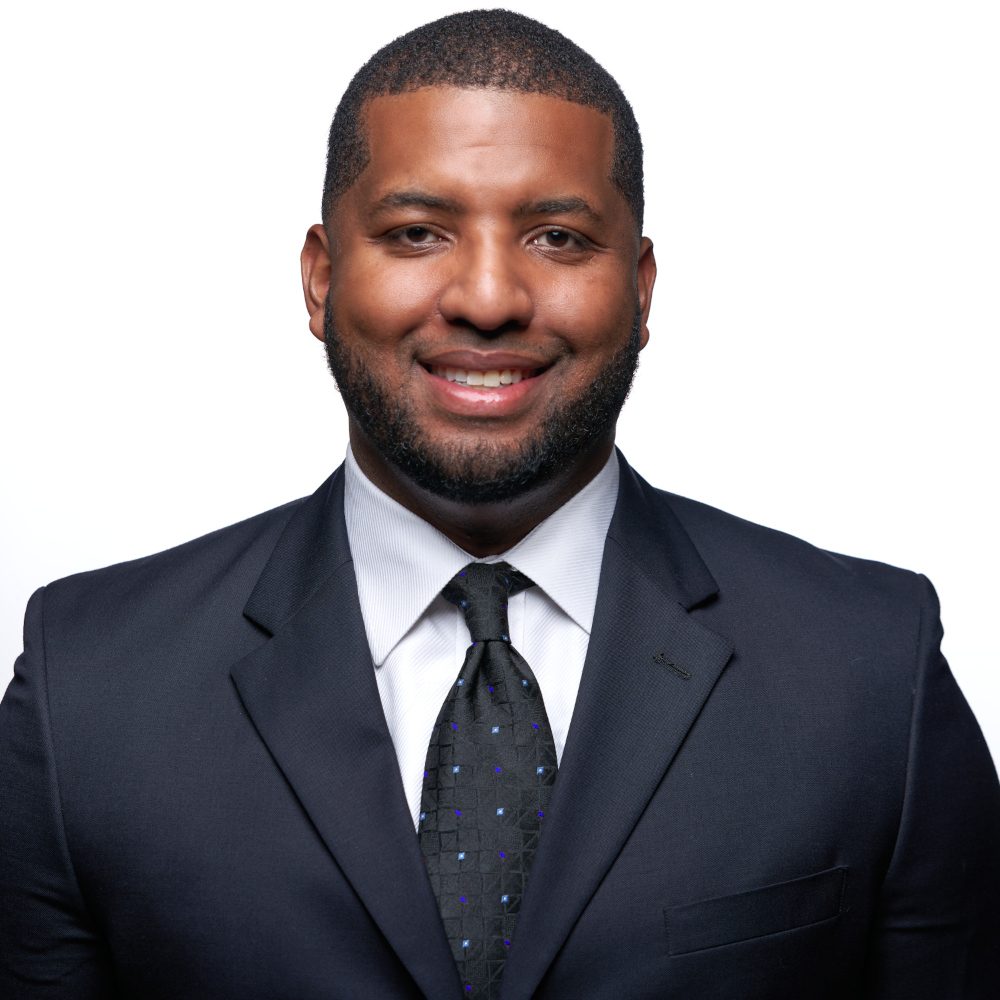 Kezie Odunukwe
Sales Associate
Born in Boston, Massachusetts, Kezie Odunukwe relocated to Oklahoma in 2003 with his family.  He attended the University of Oklahoma where he earned dual degrees in Finance and Marketing.  Kezie is known as a serial entrepreneur and has started multiple successful businesses across different industries.  In addition to being licensed in Oklahoma, he is also licensed in the State of Arkansas and splits his time between both states.  Kezie has been immersed in commercial real estate over the last 5 years where he has helped numerous investors, as well as professional athletes, acquire income-producing properties.  He is actively involved in his local communities and annually supports local non-profits.  Kezie is family-oriented and loves spending time with his family. In his free time, he enjoys traveling, sports – both playing and watching and mentoring new entrepreneurs.
×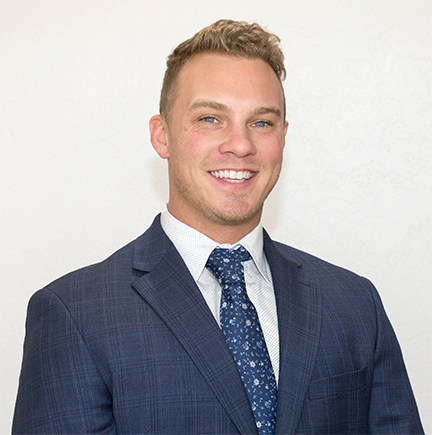 Christian Forsyth
Sales Associate
Christian grew up in Lawton, and he graduated from Lawton High in 2010. Christian met Jason in 2012 while he was waiting tables, and the two quickly hit it off. He started working for Jason at Shine Car Wash, and since then, he has worked for Jason in numerous capacities. Over the years, they've become close friends, and Christian considers Jason a trusted mentor in both his career and personal life. Before joining the Insight team in 2021, Christian spent several years working in property management, commercial construction, and the HVAC industry. With his experience in these fields, he brings a deep level of knowledge and attention to detail regarding the structure and efficiency of commercial properties. He has specific experience managing multi-family housing units, and he looks forward to serving clients who are interested in these types of investment properties. As a commercial real estate agent, Christian offers a variety of services, including sales support, lease management, property management, property listing, and commercial real estate advisory. On a typical day, he helps the Insight team manage current leases and communicate with clients; he also surveys the local real estate market and reaches out to potential sellers in Southwest Oklahoma. In his role, Christian helps buyers and sellers navigate the commercial real estate space, offering guidance about their potential real estate transactions. His mission is to offer valuable insight that helps people decide whether a purchase or sale is in their best interest. As he grows with the Insight team, his goal is to become even more involved in the community by joining Young Professionals of Lawton, attending Chamber events, and participating in the local AMBUCS chapter. Christian stays busy with his work life, but in his free time, he enjoys fishing with his friends and his French Bulldog, Bodhi. Living a healthy lifestyle is very important to him, and he typically trains in the gym about six days a week. In the future, he hopes to travel to Europe and possibly backpack through a few countries.
×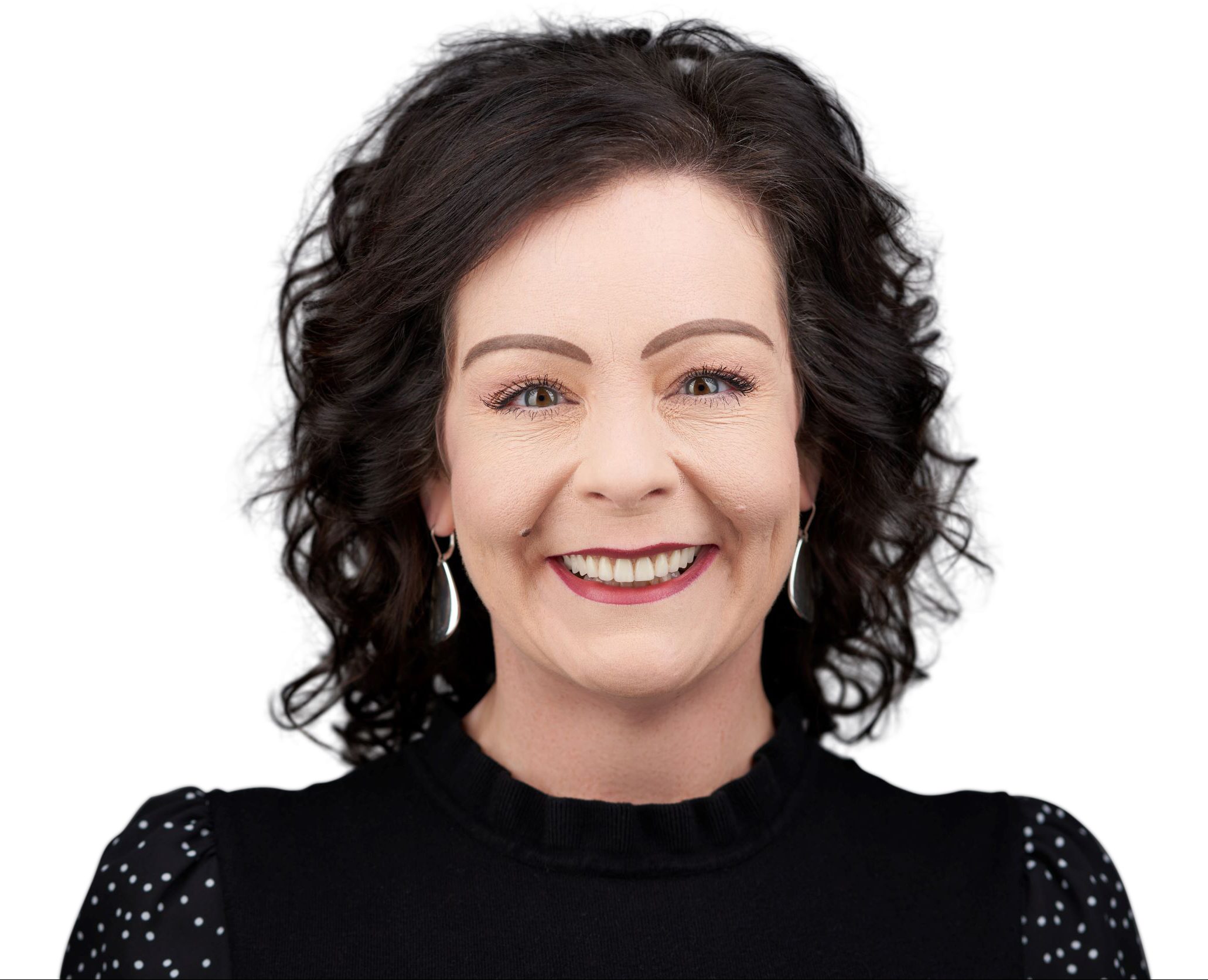 Tara Deavours
Sales Associate
Tara Deavours is a Lawton native. She earned a bachelor's degree in Business Administration from Missouri's Columbia College and has worked in the financial industry for nearly 25 years, serving in a variety of roles.  Tara started her financial career as a Teller with a local bank in Denton, TX. The bank was later acquired by Wells Fargo, where she quickly excelled in her financial career, and was later promoted as the youngest branch manager for the Wells Fargo, Dallas-Fort Worth metroplex.  Since then, she has earned leadership roles with JP Morgan Chase, Arvest Bank, Navy Federal Credit Union, and most recently BancFirst, where she excelled to Vice President, Commercial Loan Officer. In February 2023, Tara made a calculated move to join the Insight Commercial Real Estate Brokerage Team, as a Sales Associate.  She is a member of the International Business Brokers Association and is currently studying to become a "Certified Business Intermediary," making her the first in the Southwest Oklahoma area. She brings with her a greater understanding of the industry needs, having the vast financial and commercial loan experience, offering her clientele a full circle of services in their commercial real estate investments.  Her commitment to service is a reflection throughout her career to ensure that the priority is the client, and their needs are consistently met at the highest level. Tara is a Leadership Lawton-Fort Sill class XXI alumna and past chairperson for Young Professionals of Lawton. She has served on the boards for Greater Lawton Rotary Club, Lawton Fort Sill Chamber of Commerce, Marie Detty Youth & Family Services, Lawton Community Theater and United Way of Southwest Oklahoma. Currently, Tara serves on the board for Women That Vote Arts Corporation. Tara enjoys nature and hiking with her dogs, Raya and Turkish. She also loves spending quality time thrift shopping with her daughter and best friend, Maddison.